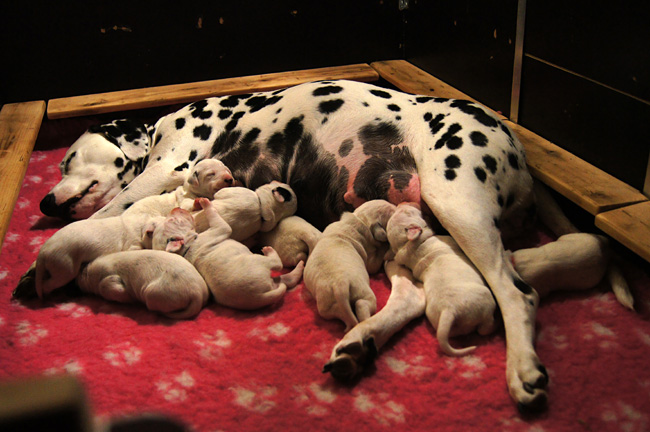 A very special time … Mother Nature is incredible! A week ago most of the pups where not born yet … and now the heaviest puppy is already 830 grams, the smallest puppy already 622 grams. Till now … everything is just fine …. thank you Mother Nature and mama Obonya!
Some videos from the first week …. if you want more you can watch at http://www.ustream.tv/channel/obonya
Some more Pictures of the first 7 days of life of the little ones of 'mama' Obonya vom Teutoburger Wald and 'papa' Christi ORMOND Giant Vogue.